Youth In Action
Youth in Action is an ambitious programme set up by the European Commission. The aim is to engage the young people of Europe in active projects alongside other participants from different countries and cultures.
The European Commission have invested €1bn into the Youth In Action programme for the next 5 years. Linking Scotland up to this dynamic programme opens the doors for us to develop exciting projects alongside partners in Scotland and across Europe.
Firstly, through short-term Youth Exchanges and Youth Initiatives. These projects give groups of young people the chance to meet and work together under the same banner, expanding their horizons and building lasting relationships.
___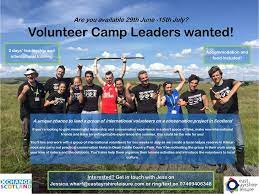 Secondly, we champion the long-term European Voluntary Service (EVS) scheme. EVS is a fully-funded programme enabling young people to take part in a 6-12 month project in another country.
Participants will be working for a charity, NGO or not-for-profit organisation. Volunteers receive free accommodation, travel costs and training - before, during and after the project.
For more info click here
___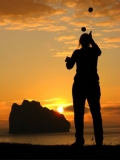 Want to get involved, but need more support?
Xchange Scotland is set-up to help you to develop your own ideas and projects. International training opportunities are there to help you to achieve this - and make your ideas a reality.
Cost are usually covered by the Youth in Action programme, although participants may be asked to make a 30% contribution to their international travel.
For more info click here